Total Annihilation Zero
by Vohvelieläin
Introduction
Total Annihilation Zero is a full-fledged modification of the classic strategy game Total Annihilation and aims to recreate the entire game to the maximum extent and quality that is currently possible. In addition to completely redesigned versions of the two factions from the original game, the Arm and the Core, TA Zero introduces a third faction, the Guardians of Kadesh. All three factions are stylistically and strategically unique and crafted to the highest standards that can be achieved within the Total Annihilation engine. The game is a work-in-progress with preview versions regularly released to the public as development milestones are reached. There's no telling what the final version will hold in store, but you can continue on to the Features section to learn more about what is currently available in TA Zero.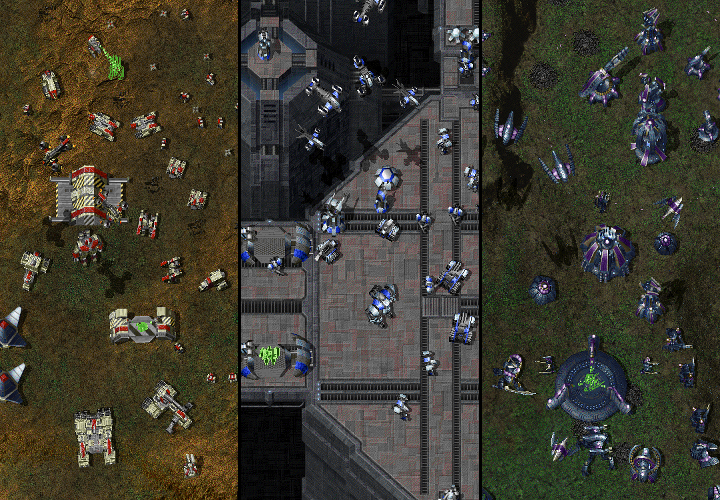 Introducing the all-new Arm, Core, and Guardians of Kadesh
Features
Total Annihilation Zero features game-changing enhancements and additions to the standard Total Annihilation experience, an abundance of all-new content, and a commitment to high quality and polished execution. Almost everything from Total Annihilation has been removed and we're just getting started. Learn all about what's currently included in the game on this page and don't forget to check the news regularly to find out what's coming next.
Unique Factions and Quality Design
Three distinct factions: Each all-new faction in TA Zero has its own aesthetic style and strategic philosophy. Unlike Total Annihilation, there are no obvious counterparts between factions and there are no superfluous units. Every unit in TA Zero is designed to fulfill a unique and useful role. Tier 1 units are now complete and development of Tier 2 is underway, so there's a lot more to come.
more features are listed here:
http://zero.tauniverse.com/features
Screenshots Ingame:
The following images show some of the new T2 units and buildings.
ARM






CORE






GoK






New Megamap:

We are still searching for tester. Message me if you are interested or reply here. You can play TA Zero on Gameranger.
You can watch gameplay videos on my youtube channel
https://www.youtube.com/channel/UCIGJ_J ... U5RHn2h10w